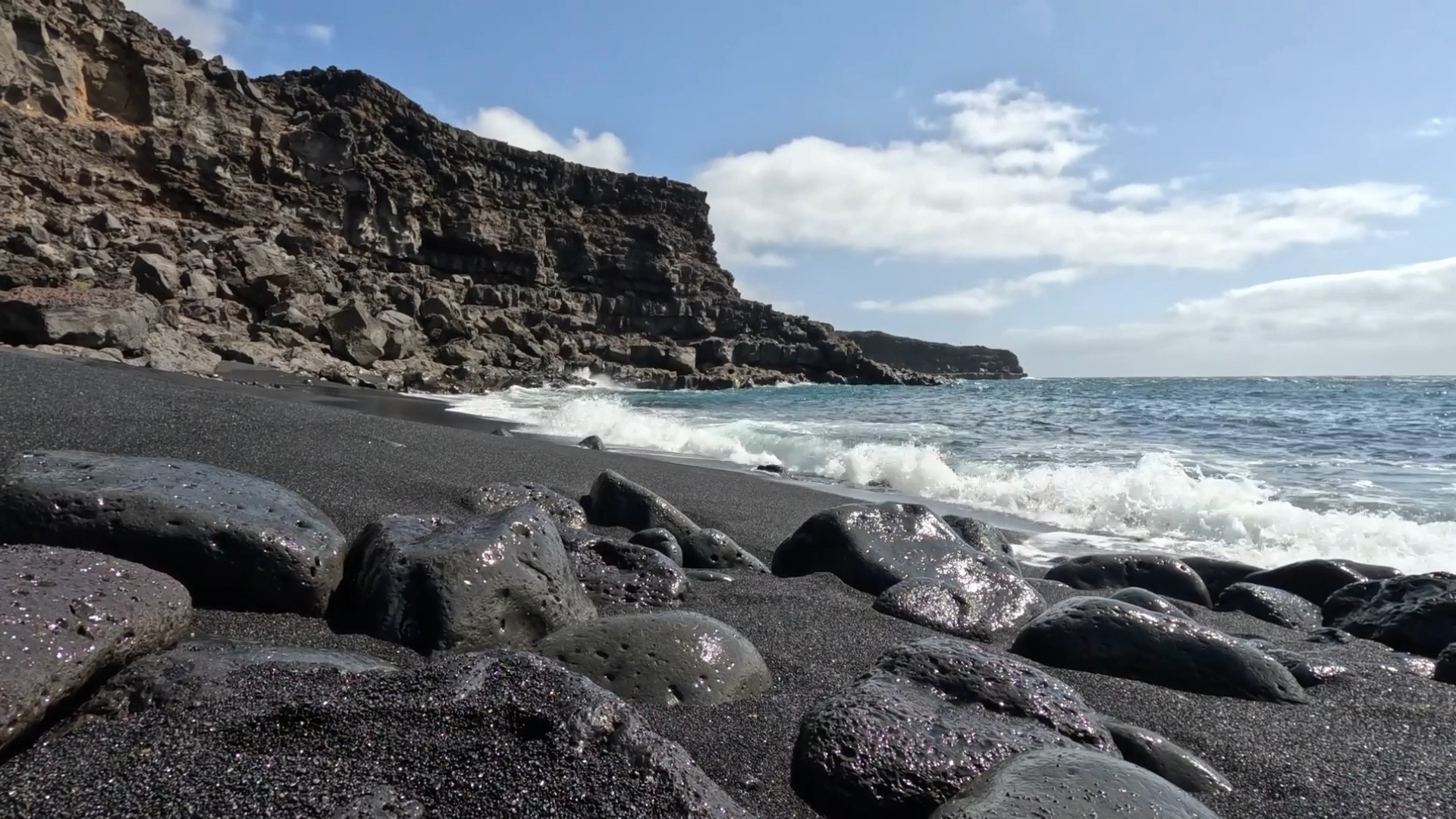 Hike Along the Ruta del Litoral to Playa del Paso
Our first video is online on YouTube! A scenic cliffside route from the charming town El Golfo to the black, isolated Playa del Paso, across the surreal landscape of las Montañas del Fuego -- one of the very few ways to walk through the off-limits Timanfaya National Park.
HIKING AND TRAILSVIDEOSBEACHES
Playa del Paso por la Ruta del Litoral
One of the most scenic route in Lanzarote, along the cliffs of the coast of Timanfaya National Park, Lanzarote.
Route walked on July 23, 2023.
Disclaimer: Outdoor activities you see in our videos inherently come with dangers. Remember, we're trained athletes, and there's a ton of experience behind each action you see. Though most of our videos show easy activities, not everything is beginner-friendly as it may seem. We strongly advise against replicating any actions seen in our videos without the appropriate training, experience, and equipment. If you decide to try anything based on our videos, it's all on you and at your own risk. We cannot be held liable for any incidents or injuries that may occur. Parents, always gauge what's right for your kids based on your own and your children's capabilites.
Safety first, always respect and keep a healthy fear of the outdoors, and have an amazing time out there!
Hey.
We're thrilled to announce the release of our very first video on Adventure Lanzarote's brand new YouTube channel. Join us as we embark on a picturesque hike to Playa del Paso, nestled along the coast of the iconic Timanfaya National Park.
Starting Point: El Golfo
Our adventure begins in the charming village of El Golfo, known for its excellent fish restaurants serving the freshest catches. As you savor the flavors, don't miss the mesmerizing Lago Verde, the Green Lake, a stone's throw away. Parking is a breeze at the road's end, making it the perfect starting point.
The Journey: Through Lava Fields and Along Cliffs
The trail, stretching approximately 7km round trip, is a gentle one. With a modest climb of about 200m and a well-trodden path, it's hard to lose your way. As you traverse the lava fields of Timanfaya and skirt the cliffs, you'll be enveloped by the raw beauty of Lanzarote. And while the path is straightforward, remember, this is the volcanic desert. Arm yourself with water, dodge the midday sun, and brace for the occasional gust of wind. Trusty trekking shoes or comfy sandals are your best companions here.
The Destination: Playa del Paso
As the trail ascends a hill and then descends, you'll encounter a fork. For those seeking a challenge, the path continues towards Playa del Cochino and concludes at Playa de la Madeira, offering a rugged and rarely trodden experience. But for our journey, a quick five-minute detour down a dirt road from the fork leads to the crown jewel: Playa del Paso. While its siren call might beckon you, bathing is off-limits. Yet, its status as one of Lanzarote's most stunning black beaches makes it a sight to behold.
Heading Back
With unforgettable memories (and certainly more than a few photos) of Playa del Paso, retrace your steps and head back to El Golfo, where a delicious fish meal or just a cool drink might be waiting.
Ready to Dive In?
Experience the magic, the landscapes, and the allure of Playa del Paso in our debut video. And as always, stay adventurous!